5 Easy Financial Resolutions
One a day for five days
Increase your 401(k) contribution by 1%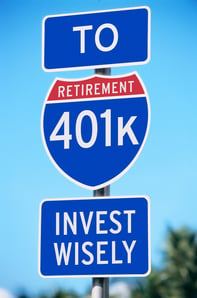 Increase your 401(k) contribution by 1%. It doesn't sound
like much – which is why it's so easy. If you do this each
year it won't be long before you are saving a lot of money.
Over 5 years you will dramatically increase what you save.
Here's an example. If I make $100,000 annually, and I save
3% each year for 20 years, I am saving $3,000 a year. If I
earn an average of 6% on my investment, I end up with just
over $110,000 in my 401(k). But if I start at a 3%
contribution in year one, then increase my contribution by
1% each year for the next 5 years, I end up with just over
$250,000 after 20 years. That's a huge difference. Who
knew something so small could make such a major
difference?
Next time: Part 2 – The Weekly Allowance